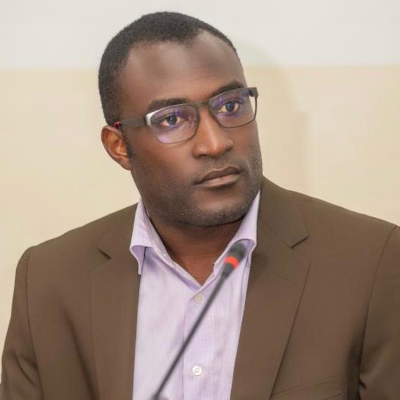 Dr Lamine Doumbia
Mali
Guest Scholar for the first cohort (2021)
​
The European International Master African Studies is one of the most innovative and interdisciplinary Master degree progamme based in three central European universities (University of Bayreuth, University of Porto and the University of Bordeaux). I had the privilege to follow EIMAS at its conception and as guest scholar I was honored to offer a seminar on the partition of Africa – the Scramble for Africa from a Social Anthropological perspective to the cohort of 2020 - 2022.
EIMAS possess a wide spectrum of expert in African Studies i.e. within the advisory board, the academic staff, the executive committee, the associated partners in Africa and its diaspora, etc. This is an excellent asset that absolutely enhances the quality not only of the curriculum and modules but also the selection and training of the students every year. Another asset of this programme is the relevant focus on mobility and academic and professional exchange for the members.
EIMAS is open to diverse young scholars with different objectives and interests in Africa studies (Academic research, Development Studies, Diplomacy and international relations, Politics, etc.). Some of the first EIMAS scholars are writing their doctoral thesis in elite programmes of African Studies such as Bayreuth International Graduate School of African Studies (BIGSAS). Others a doing very interesting jobs around the world outside academia.
Therefore, I am proud to recommend you, who are thinking to join this great endeavor, to apply for this prestigious Master degree programme.