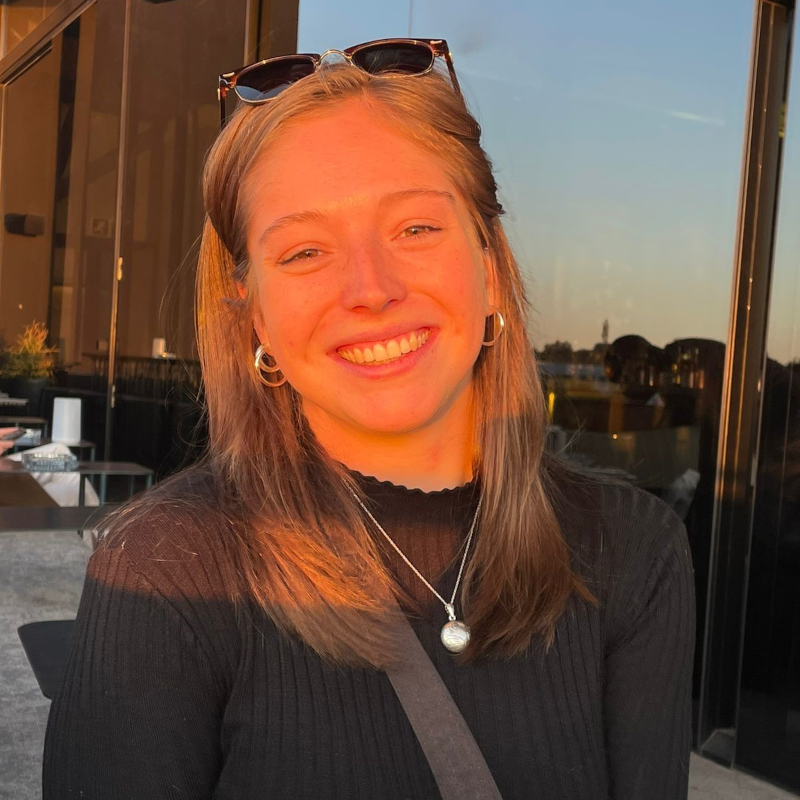 Hi there! My name is Mia Dancey. I am a proud member of the third EIMAS cohort.
My background is in sociology and development studies and I am pursuing my passions for African development and South-South cooperation by studying with EIMAS.
I was born in Johannesburg, South Africa, but my family soon migrated to Europe. I spent eight years in Paris, growing up in a French/English bilingual family. We then spent one year in Brussels, Belgium, before returning to Johannesburg where I spent my teenage years. I consider Johannesburg my hometown. After graduating from high school, I took gap trip in which I participated in volunteering programmes in India and Thailand,as well as travelling across South-East Asia, Australia, and Mediterranean Europe. I was very fortunate to have had these experiences at a young age as I was able to immerse myself in a variety of different cultures, while exploring my own independence.
In September 2018, I began studying an interdisciplinary honours program at the University College Maastricht (UCM), Maastricht University, in the Netherlands. UCM's interdisciplinary structure and Problem-Based Learning method enriched my academic experience; I had the opportunity to learn from students with different areas of focus, as well as the esteemed staff. During my undergraduate studies, I pursued my interest in the social sciences, taking a variety of courses within this discipline as well as within the fields of humanities and natural sciences. The interdisciplinary nature of this undergraduate program gave me the necessary skills to manoeuvre between a variety of academic fields and instilled an appreciation for the breadth of available academic knowledge across many disciplines. In my final year, I had the opportunity to attend a newly introduced African Studies course which connected me to my roots and inspired me to learn more about African development. I graduated cum laude with a bachelor of honours in Liberal Arts and Sciences, majoring in social science. Following my undergraduate studies, I took a year to work and travel, and using this time to find a Masters programme that appealed to me.
On discovering the EIMAS program, I thought that this programme would be an excellent academic and personal opportunity for me. Having completed my undergraduate studies through an interdisciplinary format, EIMAS was an opportunity to continue studying in this manner and would allow me to pursue my interest in African development at a Masters level. The structure of the program greatly excited me. The international student body, as well as the opportunity to study at multiple European universities, offered a unique opportunity to learn not just in the classroom, but from social activities and travel experiences as well. I expect the next two years to be an enriching, challenging, life-changing adventure!