Manishimwe Giselle Musabimana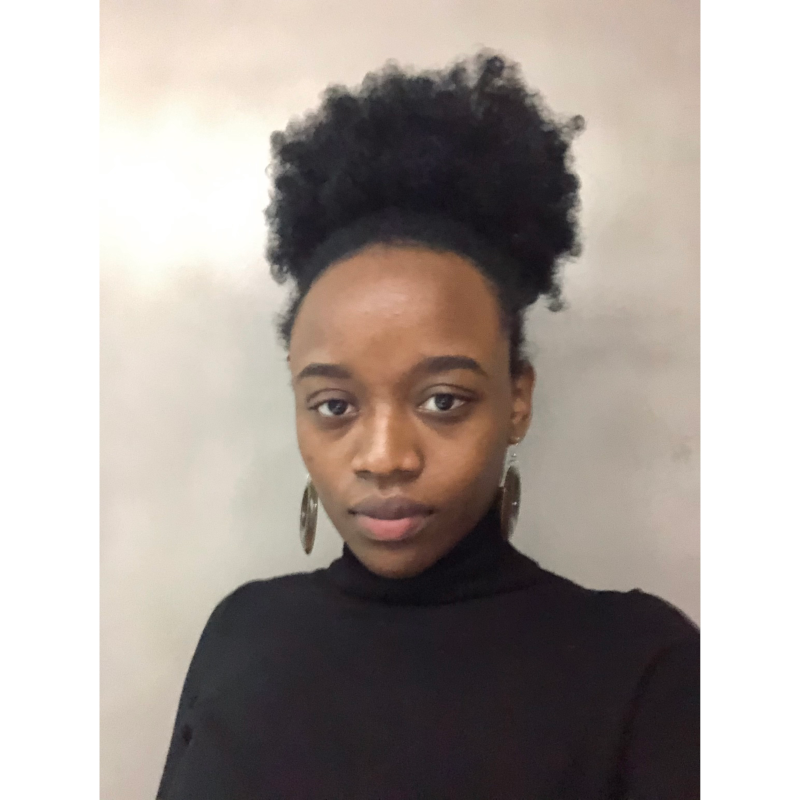 My name is Giselle Manishimwe Musabimana. Born to Rwandan parents, my story starts in a UNHCR tent in a refugee camp in Goma, Congo. At 6 months old, my family fled to seek refuge in northern Italy where I spent most of my life.
I like to define myself as a "multifaceted wandering soul" for my African upbringing and Italian nationality, my never-ending love for the German and Russian languages, and my unexplainable fascination with the different countries and cultures of the Far East.
I hold a Bachelor's Degree in Languages, specialising in German and Russian from 'Ca Foscari University of Venice. My passion for "African Studies" stems partly from a personal quest for identity, and on the other hand, from the acknowledgement of the lack of a proper and decolonized discourse on Africa in the educational and academic spaces I have attended thus far. The shortage of insight beyond the classical "Eurocentric" teachings has enhanced my interest in postcolonial studies. I focused my final dissertation on German colonialism in Africa not only to shed light on a relatively neglected historical period, but to delve into an analysis of the impact that colonialism has had in shaping the present German society. I was able to trace the "patterns of thinking" that are common in the way most Europeans perceive the colonial era, which is often viewed as a historically distant and irrelevant period.

After graduation, I worked as a Communication Officer in a financial company, a provider of services in support of trade and investment projects in Sub-Saharan Africa. This enriching experience has allowed me to interact with a variety of Pan-African institutional and
economic players, gaining insight into the various idiosyncrasies, growth prospects and challenges of the continent. Over the years I have also taken part in several grassroots projects and associations, tackling topics such as Intersectional feminism, Identity, Migrations, thus coming into contact with other daughters and sons of the African Diaspora in Italy and abroad.
All of these experiences sort of awoke a deep need within myself to fully assume my multi-faceted identity as an Afro-Italian citizen, born from former Rwandan refugees, raised in an environment as challenging as Italy as far as multiculturalism is concerned.

I highly value the interdisciplinary asset of the EIMAS program as I believe it is mandatory to embrace all viewpoints when talking about Africa, a continent too often presented as being homogeneous and static. I am really excited to be part of such an amazing and diverse group and I think that our different backgrounds will constitute an added value to deepen and expand our set of knowledge.
Contact: musabimanagiselle@gmail.com
​
Linkedin: Giselle M. Musabimana
Instagram: @almostamodo