Konstantinos Loukianos Maragkos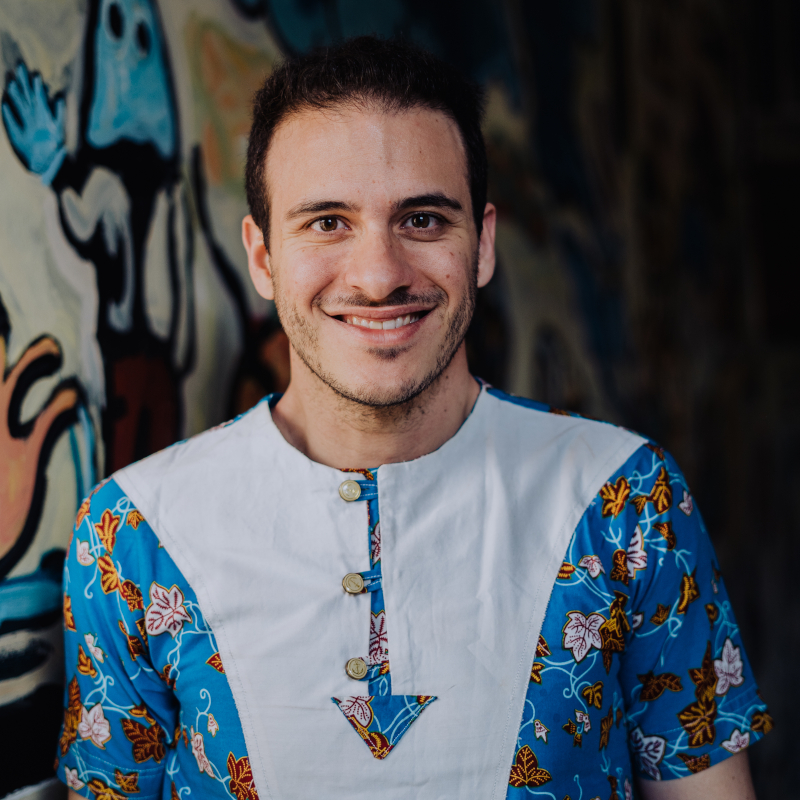 Hey there!
This is Konstantinos Maragkos, I hail originally from Greece and Cyprus but somewhere somehow there…my roots are African! I consider myself a multipotentialite entrepreneur, because my interests and areas of action cover a wide range of fields. I love combining various skills and expertise for result actualization. I have a strong belief that innovation is the smart combination of diverse knowledge, adaptability, agility and initiative taking. Basically, what makes me stand out the most is the passion and drive that makes me deliver results in any activities I decide to engage in. I love learning through the process though and I love to make mistakes, unlearn and relearn stuff!
Some of my interests and activities include: Africa (Africa - Europe; Africa - Greece); Networking; Youth Work; Entrepreneurship; International Development and Cooperation; Education (Higher Education, Non-formal Education); Soft Skills; Mobility; Tourism; Sustainability; Hospitality; Languages; Social Media; Sports (Marathons and Martial Arts); Public speaking.
I am a Life-long Learner, I got a Bachelors Degree in Classics and an MSc in Tourism Management. I have gained professional and academic experience across Greece, Austria, Denmark, Slovenia, Spain, Ghana, Uganda and other African countries (mostly in the East and the West of the most beautiful continent of the world). After my multidisciplinary experiences in Europe, I was inspired by many African colleagues, who were achieving "impossible" milestones. So, I decided in 2016 to travel for the first time to Uganda. A transformational period started for me, during which I decided to start researching more about the interesting diversity and dynamics of the African continent. I started building networks and understanding better the potential of youth empowerment for social impact.
Africa is presently home to the world's largest youth population. By 2050, 50 percent of Africans will be under 25 years old, a fact that creates questionable challenges but great opportunities too. Travelling and executing education-oriented programmes in the past 4 years has been an eye-opening experience. I realized that there is a lot to learn from and about this continent of such beauty and immense diversity. After all the experiences and networks, I decided to create my own path. I firstly co-founded the WE AfriHug project, which runs in African countries since 2018 and after dedicating more time into that direction, I co-founded the Civil Society Organization, Youthmakers Hub (YMH), based in Athens. We provide consultancy services on European programmes and we organize capacity building training seminars. We have created numerous mobility opportunities for African and European students, youth workers and academic staff through Erasmus+.
My mission is also to create awareness, promote and re-introduce Africa to the world through my initiatives and interactions in/from Africa, by showcasing the less-promoted side of the coin, which is full of innovation, entrepreneurship, sharing economy, tech and digital revolution, just to mention but a few.
Personality Type: ENFJ A-T
Contact: Konstantinos.maragkos.eimas@gmail.com
LinkedIn: Konstantinos Maragkos
Twitter: @KLMaragkos