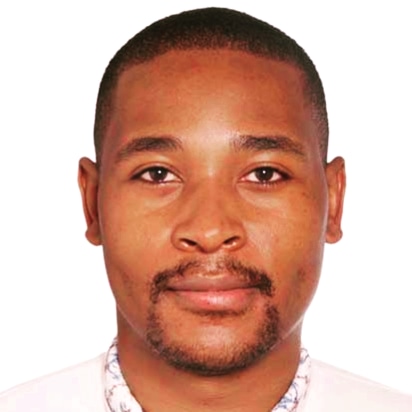 Born and bred in Zimbabwe, my name is Armstrong Mudzengerere a strong man aged 27. I am a holder of a Bachelor's Degree in Development Studies from Midlands State University. My lived experiences and knowledge of both the social structural challenges and opportunities of the country have molded my passion towards pursuing a career in community development and public policy formulation. My choice to study towards a bachelor's degree and this master's degree satiated this quest. I aspire to positively contribute to the progressive development of communities and the globe at large through inter-institutional and interdisciplinary discussions that revolve around the implementation of sustainable development projects. Henceforth I identify myself as a Development Practitioner. Professionally I have worked and volunteered for various organizations like HelpAge Zimbabwe which focus on advocacy and civic engagements in marginalized communities. Striving to rise within ranks through brains and talents, these experience and qualifications molded me to become a responsible individual with advanced oral and written communication skills. Through my participation in the EIMAS program I aim to contribute towards the development of knowledge on the untapped potential of intra-African trade and bilateral cooperation in the age of contested development cooperation.
My interests revolve around building regional value chains in renewable energy, Africa's productive transformation through digitalization and intra-Africa trade as a policy priorities for economic development. I strongly believe that the promotion of development in Africa is affected by the continent's peripheral access to global markets as well as its internal geographical limitations on the movement of people, goods and services. Therefore, African governments should align their national development strategies to the new environment created by the African Continental Free Trade Area. These research interests are in tandem with the aim of the EIMAS program which seeks to promote and depict how African states should take advantage of the many shared rich cultural worldviews, natural resources and epistemological contents to exhibit influence on the world.
It is also my intention to invest my time and voice into increasing narratives and stories that reflect a more diverse, dynamic, and evolving continent. The narratives, perceptions and frames about Africa as a dark continent are powerful and have had a direct impact on development as they find their way in influencing development policies and structures for cooperation. The development of nuanced and contemporary stories that shift stereotypical and harmful narratives within and about Africa will go a long way in promoting development. EIMAS offers one of the best opportunities for me to research and contribute on how Africa can exercise more agency in the multilateral platforms that influence global development trajectories.
With a background of training in politics, development studies and professional experience in the humanitarian non-profit sector, I bring in to the research community an outstanding academic track record. I look forward to being trained and learning within such an interdisciplinary setting to become a specialist in African development.
Key Interests: Renewable Energy, Digitalization, AfCFTA, Regional Value Chains and Development Cooperation.