Indiana University - African Studies Program
Who We Are
​
Indiana University's African Studies Program (ASP) is recognized as one of the leading centers for the interdisciplinary study of Africa in the United States. It is a Title VI NRC (National Resource Center) for Africa, one of several Title VI NRCs and LRCs (Language Resource Centers) in the Hamilton Lugar School of Global and International Studies (HLS). Our 90+ faculty are members of HLS centers and departments, 38 College of Arts and Sciences departments, ten professional schools, the Herman B Wells Library, and the Eskenazi Museum of Art. Faculty members edit the quarterly, peer-reviewed academic journal Africa Today.
The ASP was founded in 1961 and has expanded over the decades to cover all regions of Africa and its historical and contemporary connections to the Americas, Asia, and Europe. Its faculty members are leaders in the arts, humanities, and social sciences as well as in professional schools, libraries, and museums. Our students have distinguished careers in academia, journalism, government service (in Africa and the United States), museums, development work, and many other professional fields influencing Africa. The African collections in IU libraries and museums have been carefully developed over the years: in addition to the extensive Africana collections in the Herman B Wells Library, IU has archival collections, including the unrivaled Liberia and Somalia collections as well as the private papers of African literary figures such as Athol Fugard, Nadine Gordimer, and Ngugi wa Thiongo in the Lilly Rare Book Library.

What We Do


Commitment to being one of the nation's leading programs for the interdisciplinary study of Africa by promoting greater understanding and appreciation of Africa and its people through:
Innovative research on Africa and its historical and contemporary influences in the world.
Performance-based instruction in African languages.
Promotion of the exchanges between the U.S. and Africa in support of research, teaching, and learning.
Promotion of the study of Africa in global perspective by collaborating with other HLS area studies programs, international centers, professional schools, and departments inside and outside IUB.
Engaging in collaborative activities with other universities and institutions to share resources, for example, through online education and interactive teaching.
Development of resources and technologies for teaching and researching Africa, including podcasts, web sites, internet capabilities, interactive instruction (e.g., video conferencing), film and print media, and library online services.
Outreach activities to schools, colleges/universities, communities, businesses.
Promotion of cultural, artistic, musical, and other activities related to Africa that lead to personal, community, or institutional enrichment by supporting national and international exhibits, performances, and artists.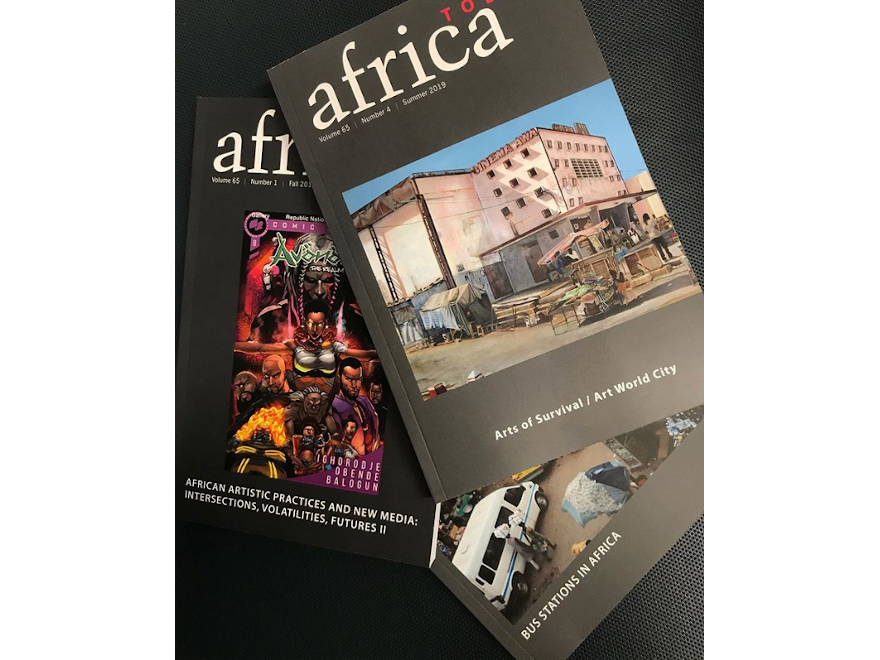 ​
How We Can Contribute to the EIMAS


Research access to African Studies materials in IU libraries and museums
Training in African languages and research skills
Internships with Africa Today and at IU libraries and museums
Contact


Prof. Dr. John Hanson
Director African Studies Program & Graduate Studies

Shawn Reynolds
Associate Vice President for International Partnerships
Hamilton Lugar School of Global and International Studies
African Studies Program
355 North Jordan Ave.
Bloomington, IN 47405-1105
USA

E-mail: jhhanson@indiana.edu, shreynol@iu.edu
Phone: +1 812 855-7587, +1 812 856-9024